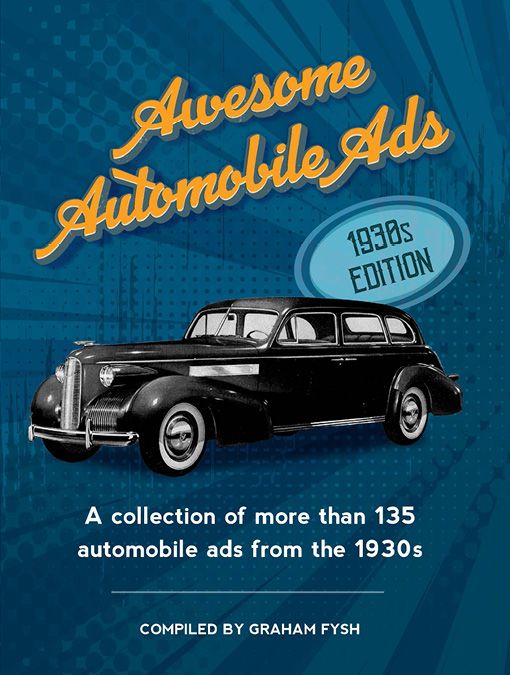 Ideal gift for fathers and grandfathers
It's your father's birthday. You search for a special gift. After all, he is special to you.
What to get him? A box of chocolates? A pair of socks? No. You want to get him something he will really enjoy that he does not already have.

The 135 ads in Awesome Automobile Ads: 1930s Edition will blow him away. He will appreciate you as much as you appreciate him. Besides being fascinating in themselves, the ads tell much about the cars of those days—how they worked, how long they lasted and how economical they were, just for starters. The book is available in paperback or hardcover.

Automobile Ads of 1938
A collection of automobile ads from the year 1938. Available for reading online.

Click below to read a shorter online version of the full book that features only the ads of 1938. The $7.75 book will download after you have paid.