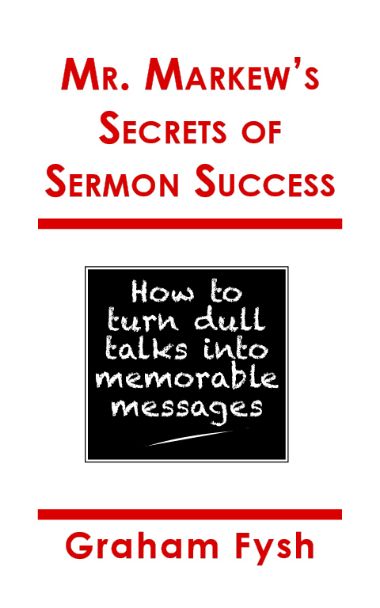 HOW TO TURN DULL TALKS INTO MEMORABLE MESSAGES
Successful media professionals use tested techniques to attract and retain audience attention. This book tells how those techniques can be applied to preaching with dramatic effect.
It tells the story of a pastor who receives a visit from Mr. Markew, a media expert who claims he can teach the pastor how to revitalize his preaching. Basing his lessons on a lifelong study of the media, Mr. Markew guides the pastor through a series of powerful new methods on how to construct a sermon theme, develop it, and ensure it will be remembered.
Not only do these proven techniques show how dull talks can be turned into sparkling sermons, but their time-saving format also eliminates message-block and cuts sermon preparation time in half. The book can be read in a short time, but the practical tips it reveals will prove rewarding for many years. It deserves a place on every pastor's bookshelf.


Prepare your sermons using Mr. Markew's secret formula
Our sermon template helps you to prepare your sermon along the lines of those presented by Mr. Markew in the book, Mr Markew's Secrets of Sermon Success. Follow the preparation order and in 10 easy steps you will have the sermon fully prepared and ready for delivery. It could not be easier. It will not only save you time, but make your sermon more effective, too.

Obtain your own copies of the Markew Sermon Preparer
Download a master copy of the Markew sermon preparer for only $5.00. Print as many as you like when you need them. Your sermon preparer will be available for you to download after you have made payment.
Looking for anecdotes? Here's help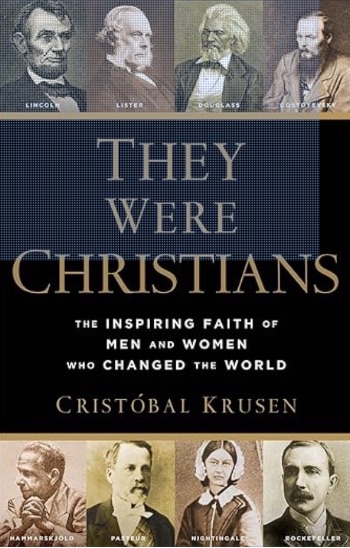 What do Abraham Lincoln, Fyodor Dostoyevsky, Louis Pasteur, Frederick Douglass, Florence Nightingale, and John D. Rockefeller Sr. all have in common? They all changed the world--and they were all Christians. Now the little-known stories of faith behind twelve influential people of history are available in one inspiring volume.



They Were Christians

reveals the faith-filled motivations behind some of the most outstanding political, scientific, and humanitarian contributions of history. From the founding of the Red Cross to the family crisis that drove America's favorite president to his knees and cracked his religious skepticism, the fascinating stories of these faithful history-makers will inspire, encourage, and entertain readers of history and biography.
Markew tip of the week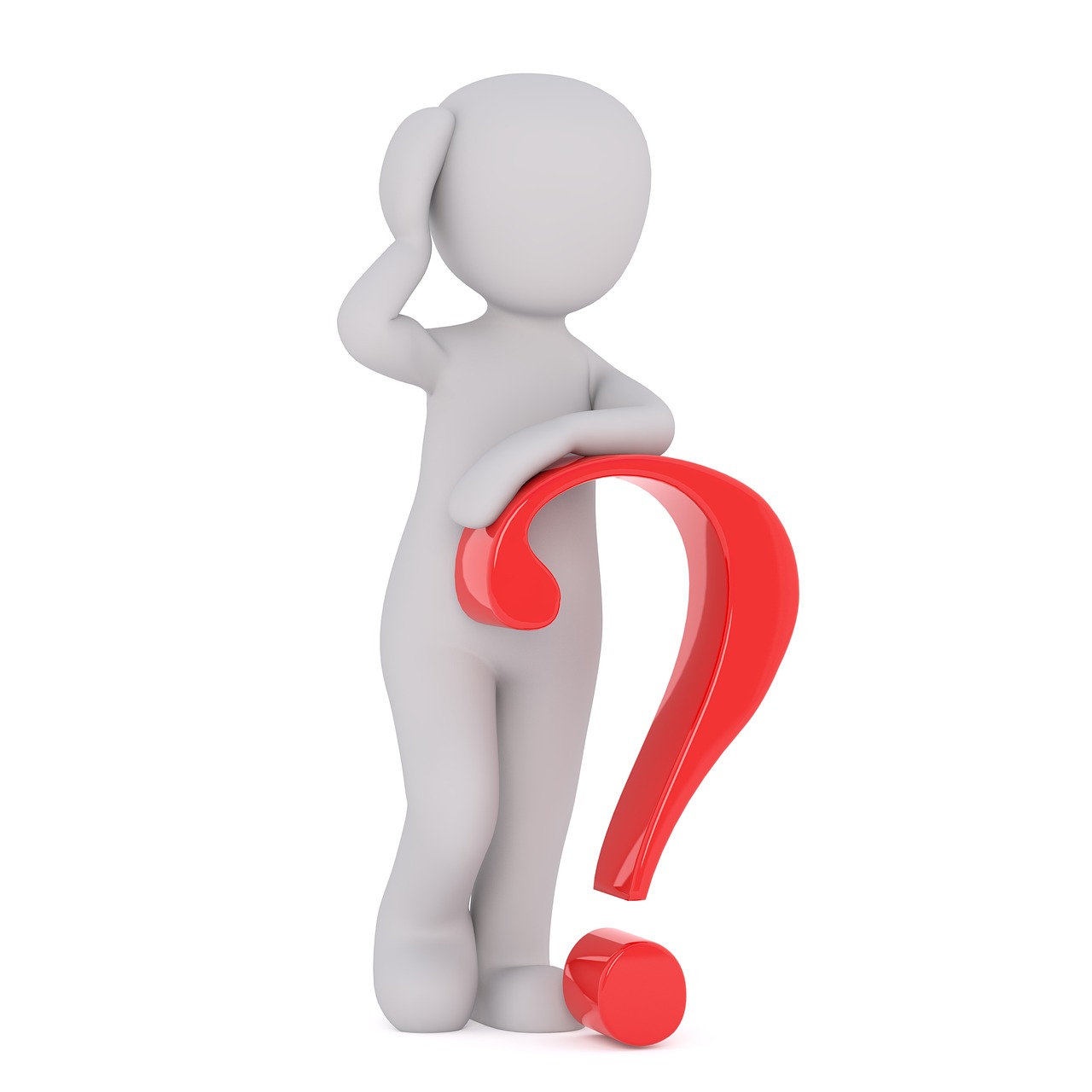 Here's a way to grab your listeners' attention right at the start and to maintain it throughout. Ask a question at the beginning of your sermon, throw out hints at the answer along the way, and provide the answer at the end.
Clearly it must be a challenging question that for many people does not have an easy answer, depending on the composition of your congregation. For those who do not know their Bible well, a question could be "what did Jesus say is the second-most important commandment?" You also could look for a question not related to the Bible, but from which you can draw a message, such as "What was on the messages in the Guinness World Record for the
largest display of messages in bottles
?" (You can find the answer and a picture
here
)
Find help in using the parables as anecdotes
Pastor-teacher John MacArthur helps readers understand Jesus' parables and how they relate to the whole of His message—now in paperback.
Jesus was a master storyteller, and the parables He told were ingeniously simple word pictures with profound spiritual lessons. Understanding the parables is a crucial matter for followers of Jesus. Jesus told parables so His people might comprehend His message about the kingdom of God clearly.In this book, expositor and Bible commentator John MacArthur deftly explains how
a parable is an ingeniously simple word picture illuminating a profound spiritual lesson;

even the most detailed parables usually teach fairly straightforward, uncomplicated lessons; and

in those cases where symbolism is more complex, Jesus almost always explains the symbolism for us.
MacArthur has spent a lifetime explaining the Word of God in clear and comprehensible terms. In

Parables

, he helps Christians understand the essential lessons contained in the most famous and influential short stories the world has ever known.
Compelling sermon outlines to inspire you
Packed with ideas to inspire you to new heights of preaching.

Ten powerful sermon outlines for only $6.75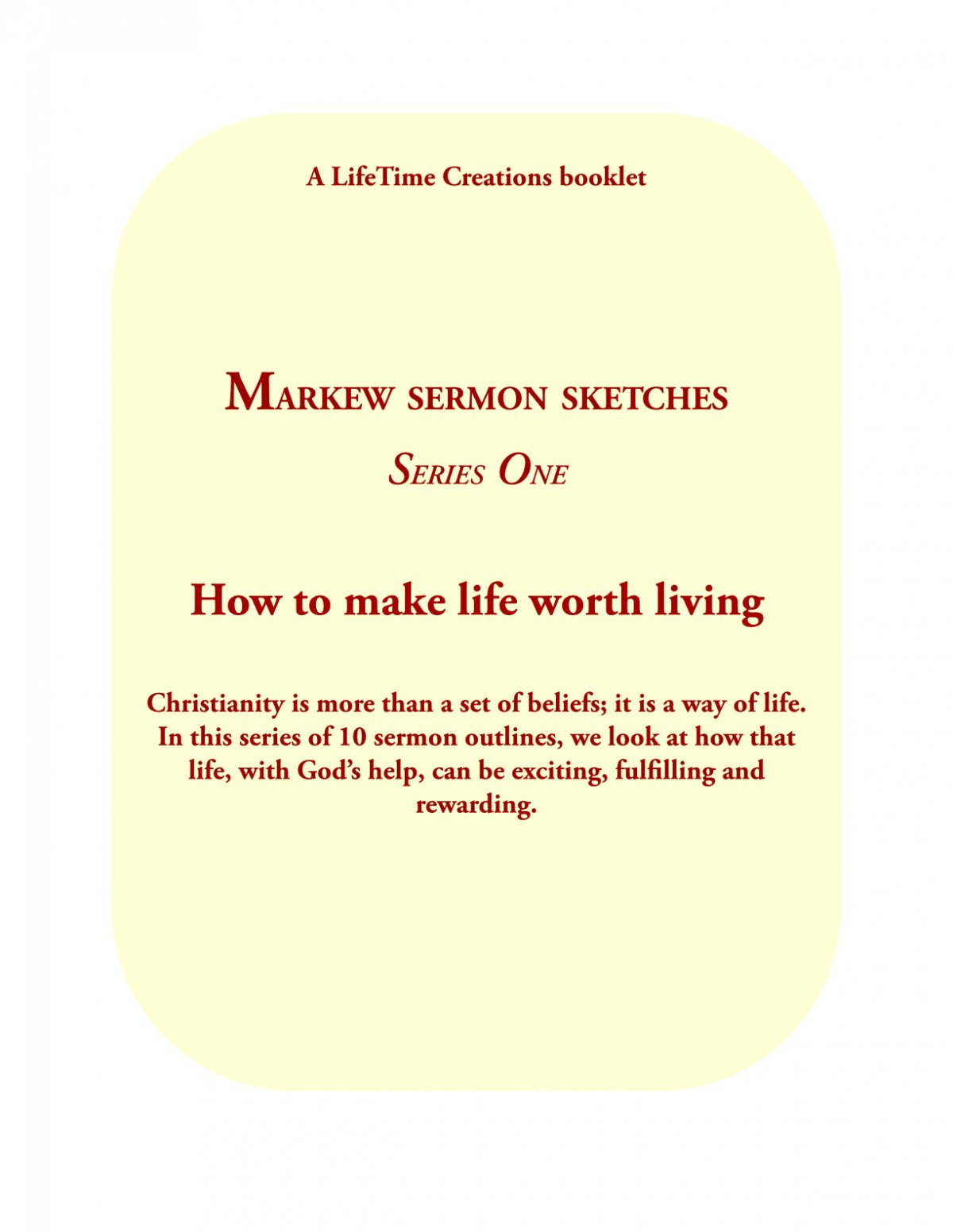 Print out forms for sermon notes that your congregation can use
Download a master copy of a sermon notes form (without the name of any church) for $3.95. Select from one of the versions below.
Two forms are included in each download so that when you print them out you need only to cut each page in half to produce two separate forms. You can then drop them into your bulletin or simply hand them out. You might want to make pencils or pens available.
NOTE: Please set the printing specifications to PORTRAIT when you print out the forms.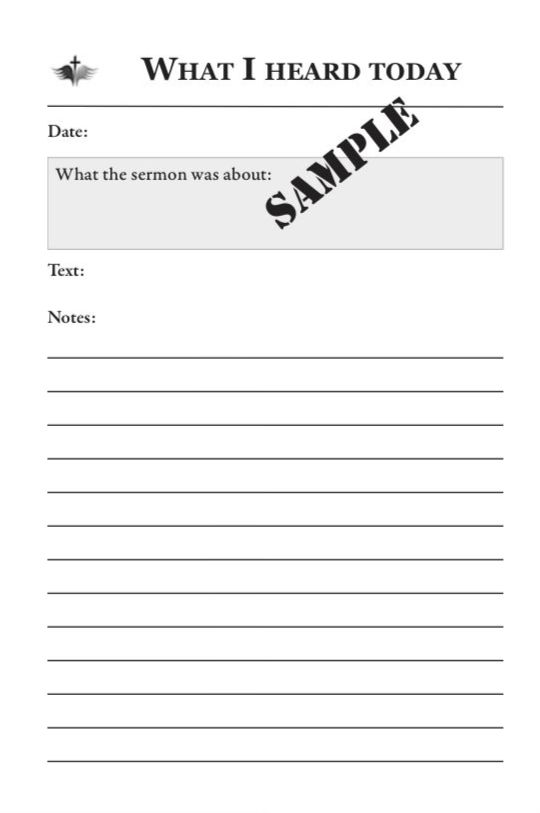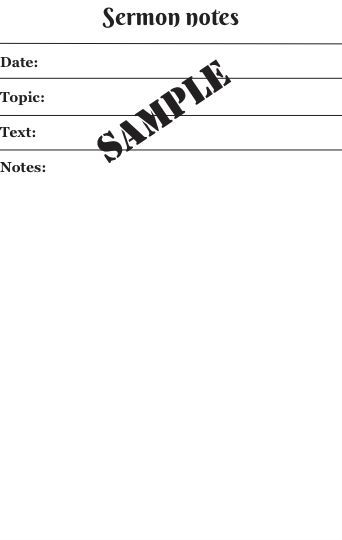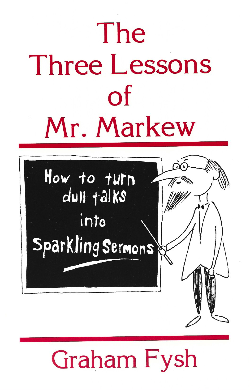 The original best seller is on close-out!
A limited number of copies of the original

The Three Lessons of Mr. Markew

are available at the special price of $3.95 —while supplies last